10 Things To Know About Eyelash Extensions
Eyelash extensions have brought a revolutionary change in the beauty business. The beauty industry has always been one of the most flourishing businesses in the modern economic market. People are crazy about cosmetic products that can enhance their beauty. There are different cosmetic brands that offer a wide range of products to their customers. Just check out the cosmetic brand showrooms or websites. You will find compacts, foundations, concealers, lipsticks, mascaras, eyeliners, and many other products. These cosmetic products offer a temporary way to enhance your beauty. However, what if you want something long-lasting? Choose eyelash extensions, and then you won't need anything. When you get eyelash extensions, there would be no requirement of the eye makeup
Just by looking at the before and after images, you might be tempted to get the lash extensions for yourself. But have patience, get to know about them, and then decide why you should opt for eyelashes extensions.
What Are Eyelash Extensions?
The eyelash extensions refer to the synthetic or false lashes that are used for enhancing the beauty of the eyes. These are thin lash extensions that are lightweight and do not exert pressure on the lash line. The eyelash extensions are available in different colors, thicknesses, curls, and even materials. You can get the lash extensions in faux mink, mink, or silk. These are the most popular options when it comes to eyelash extensions. Eyelash extensions have become popular because the artists attach the lashes directly to the lash line. You do not have to worry that it would come off. The professional lash artist would use semi-permanent glue to enhance the bond between the lashes and the lash line.
The extension is applied to the natural lashes one at a time. If you want to have a fuller appearance then you can use clusters of extensions. If you plan for getting eyelash extensions for the first time, consult a professional lash stylist. They will ensure that no allergic reactions take place in the natural eyelashes or lash line.
Eyelash extensions are specifically designed to provide you with a stunning look with attractive eyes.
How long do eyelash extensions last?
Usually, there are different types of eyelash extensions you can use for your eyes. These lash extensions are made from a wide range of synthetic materials such as silk, faux mink, mink, and various other types.
If you consult a professional lash stylist, they will let you know the exact time for which the lash extensions may last. It is generally between 6 to 8 weeks. You also have to understand that the quality of the adhesive used would also play a major role in ensuring how long the lash extensions would last.
Besides, you need to take proper care and maintain the lash extensions to ensure that they stay in healthy condition for long. Apart from this, you can expect eyelash extensions to follow the natural cycle of the natural lash.
Do eyelash extensions ruin your natural lashes?
Eyelash extensions are meant to enhance the look of your natural lashes and not destroy them. Most often, people get scared by the misconceptions about eyelash extensions and how they can ruin natural lashes. If you want to keep your natural eyelashes protected, it is essential that you consult a professional lash stylist. They always make use of high-quality adhesive.
How much does a full set of eyelash extensions cost?
The eyelash extensions treatment is quite affordable, and you won't find it very expensive. The rate is usually between $100 to $140. But this will depend on a lot of factors.
The salon you are choosing for getting the treatment. You need to understand that salons providing the best experience will be a bit expensive. But it is totally worth it.
Besides, you need to ensure the lash tech you are considering. With more experience of the artists, the charges will be high. But with that, the quality of the service will increase.
The type of lash extensions you are choosing. The false lashes will be attached to the existing lash, and therefore you need to choose the one that is most suitable.
The type of curl you need on the lashes.
The number of extensions required to enhance the look of the eyes. To get fuller lashes, you will need multiple extensions. This may increase the cost of the treatment.
All these factors are essential to consider while you are planning to get eyelash extensions. Apart from this, you may require refills after a certain span of time. The lash refill cost will also depend on the number of extensions you need for the eyes.
Before you are getting the lash appointment, it is important that you are considering all the factors for the treatment.
Can I wear makeup to my eyelash extension? Can you put mascara on eyelash extensions?
Do you wish to have fluttery lashes? Everyone would be shouting a "yes" for it. Eyelash extensions are the best when you are planning to enhance the look of your eyes and the overall look of the face. often, you come across people who are wearing eye makeup such as mascara, eyeliner, eye shadows to make your face look pretty and eye expressive. But when you are getting the eyelash extensions, your natural eyelash will not require any makeup. The extensions will make your natural lashes look fuller, darker, and have curls. It will make your eyes brighter and your face younger.
If you wish, you can go through the before and after images of the eyelash extension to analyze the change you will notice in your face. Just try it for once, and you won't feel the need for any type of makeup on the eyes or face. You are not just improving the look of the natural lashes but also your entire face.
Are lash extensions worth it?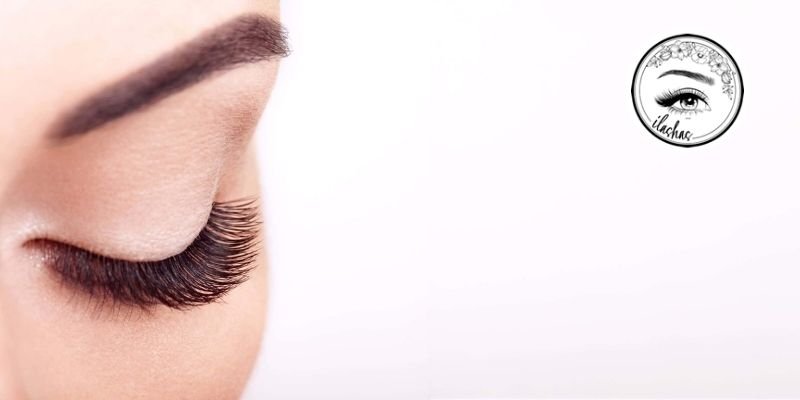 Absolutely! If you want your eyes to have envious lashes, the best way is to embrace eyelash extensions. They will make your eyes look brighter with a set of fuller, darker and thicker lashes. it gives a perfect shape to the existing lashes and makes them look beautiful. Most women use mascara and eyeliner to give a dramatic look to the eyes. It makes dressing up really tedious. With eyelash extensions, you do not need any makeup - so the eyelash extensions' worth is really high. You must consider it without giving it a second thought.
How To Take Care Of The Eyelash Extensions?
While you are preparing yourself to take care of your eyelash extension, it is essential that you maintain your natural lashes as well. The health of natural lash will ensure the stability and durability of the eyelash extensions. If you are not taking care of the extensions, it would have a negative impact on your eyes and cause irritations. Sometimes, it may also lead to unwanted allergic reactions that would take a while to recover. It might happen that the extensions come off and fall. It might get expensive to have extensions refilled frequently.
If you want your extensions to last longer, then you should take care of them before and after the extensions appointment.
The 24 to 48 hours after the application of the extensions are the most important, and utmost care should be taken. This will protect your lashes extensions as well as your eyes.
Do not Use Beauty Treatment After The Application Process
For the first 24 to 48 hours after getting the extensions, you should not apply any eye makeup on or around the eyes. It will cause irritation and the extensions may fall off.
You Should Avoid Getting In Touch With The Water
After the eyelash extensions, you should avoid contact with water in any form - avoid showers, washing your face, sweat, or even bathing. you can try a sponge bath. Try to maintain this for at least 48 hours, and you will see that extensions last for a longer duration of time. You might also have to avoid washing your hair for a small span of time.
Do Not Touch Your Eyes Or Rub Them
Some people may feel irritation after the application of the extensions on natural lashes. It may happen due to the chemicals present in the glue. If you are feeling anything of that sort, make sure to avoid rubbing your eyes. It is better to consult the professional lash tech and resolve the issues.
Use Oil-Free Shampoos For Hair wash:
If you want, you can make use of the oil-free shampoos to wash your hair to ensure that it does not cause any harm to the false lashes. You can take suggestions from the professionals to know what type of
You Can Make Use Of Spoolie Brush

If you want the lash extension to remain curly and untangled for long, it is better to use a spoolie brush. It is basically a small brush that helps to comb the lash extension and maintain its beauty for longer. It will separate the individual lashes and do not let them tangle.
Use Oil-Free Makeup Remover To Clean Your Face And Eyes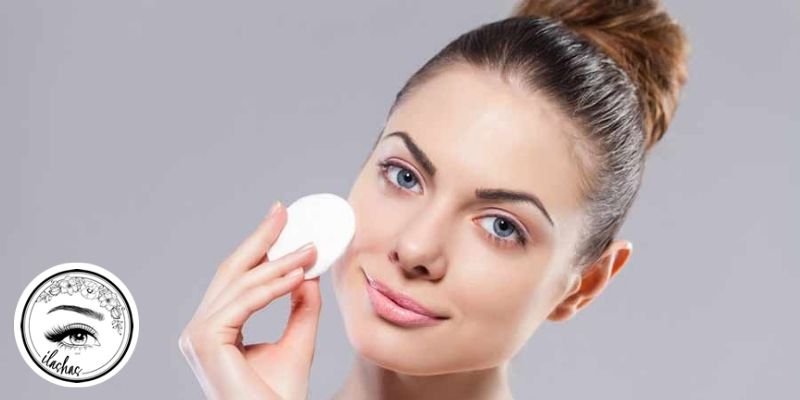 Makeup remover can be of different types, you need to ensure what will suit your eyes and extensions. Experts recommend using oil-free removers so that it does not cause any problem to the eyes.
How To Remove Eyelash Extension?
First of all, you should not try to remove the lash extensions on your own. If you still want to do it, ensure that you are using an oil-free remover to remove eyelash extensions. While removing it, you need to take off one eyelash extension at a time. In this way, you can ensure that your natural lashes are healthy and maintain the strength of the individual lash extensions. When you are using the right removers, it becomes easy to clean the lower and upper lashes.
Are Eyelash Extensions Safe?
Yes, eyelash extensions are completely safe. But for that, you need to ensure that you are reaching out to the best salon and professional lash artist. Only professionals will ensure that you are getting high-quality adhesives and extensions. Usually, the professional should use mink or silk lashes. the silk lashes tend to provide a fuller look and can be easily curled to enhance the look of the eyes.
When it comes to using the adhesives, the professionals will take care that they are using glue that is semi-permanent and does not comprise formaldehyde. Formaldehyde is a harmful chemical and may cause irritation to the skin, eyes, and upper and lower lash line.
If you are concerned about safety, you can consult the lash artist and get all the information regarding the treatment beforehand. It will help you in making an informed decision.
Why Choose Ilashas For Lash Extensions?
Getting eyelash extensions is important, but apart from that, you need to choose the best salon where you can get it. Ilashas is the most wonderful salon where you can find professional lash artists who have the right skills and experience to provide you with the best lash extension experience ever. The lash techs will ensure that your natural lashes remain protected even after getting the extensions. You can browse through the website to analyze the rates of the beauty services and who would be attending your request. It is easy for you to make an informed choice when you are at the best place. Ilashas is in Maricopa, conveniently located, and can be easily reached.
Summary
Do you want to have a stunning and attractive look? Forget natural eyelashes and get eyelash extensions now! The fuller and long eyelash extensions will eliminate the need to wear eye makeup such as waterproof mascara eyeliners or eye shadows. The most important thing is to understand that you choose the right eyelash extensions based on the eye shape. The false eyelashes look similar to the real eyelashes and impart a great look.